It's no stunning that rappers with their massive wealth are famed for excessive purchases, castles, weird jewelry or fancy cars.
Today, we'll share with you the top 25 richest rappers in the world and their advice to you.
The 25 Richest Rappers in the world
Here is the new list of 25 richest rappers mentioned in Forbes magazine.
25. Will.I.Am
Net Worth: $75 Million

Will.i.am was born William James Adams on March 15, 1975, in Los Angeles, California. Grammy Award winner will.i.am is one of the founding members of the Black Eyed Peas. He's also made a name for himself as a solo artist, producer, and activist.
"Don't be afraid of the dark. Look inside. Grab your heart. Let it shine If it's dark outside. Shine your light". – Will.i.am
24. Kendrick Lamar
Net Worth: $75 Million
Kendrick Lamar Duckworth, who performs as Kendrick Lamar, was born in Compton, California, on June 17, 1987. After writing stories as a child, he put to music some lyrics about the rough Compton streets he grew up on.
Kendrick Lamar is an award-winning rapper and songwriter best known for his innovative take on life in Southern California as well as for his affiliation with the rap star and super-producer Dr. Dre.
"So the next time you feel like the world's about the end, I hope you studied, because he's testing your faith again." – Kendrick Lamar
23. Nicki Minaj
Net Worth: $80 Million
She may be diminutive, but Nicki Minaj packs a lot of talent into her 5-foot 2-inch frame. Born in the Caribbean, she moved to New York as a five-year-old and has overcome a difficult childhood to become one of the most successful rap artists of this or any other generation.
Hip-hop artist Nicki Minaj rocketed to fame with tracks like "Super Bass," "Starships," and later "Anaconda." She is the first female solo artist to have seven singles simultaneously on the Billboard 100 chart.
"Take me or leave me I'll never be perfect… believe me, I'm worth it." – Nicki Minaj
22. Akon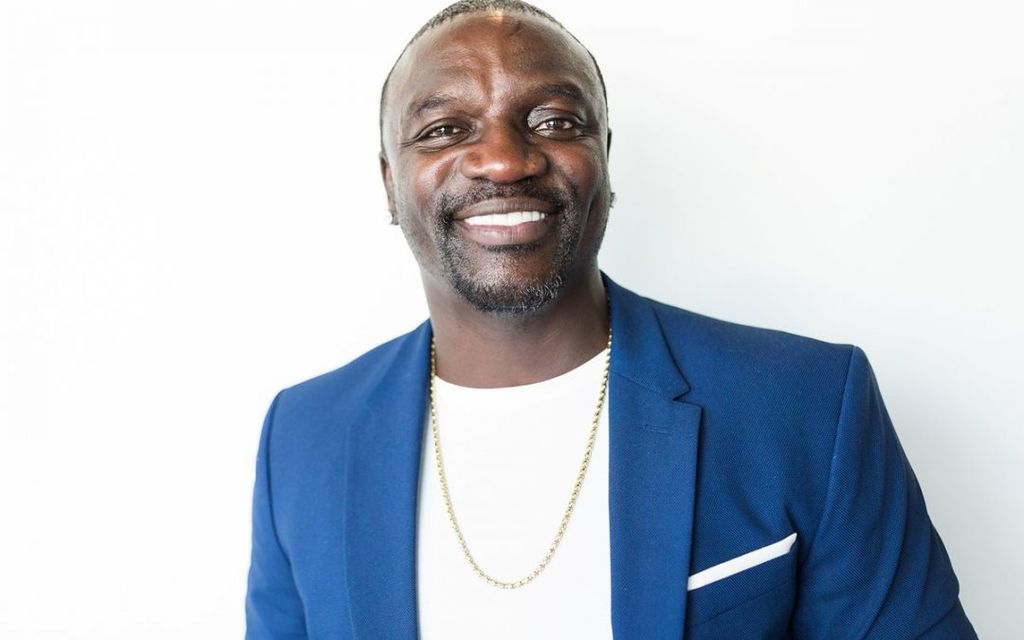 Net Worth: $80 Million
Senegalese American vocalist Akon is known for his R&B-style vocals, which are featured in his hit songs as well as collaborations with hip-hop artists, including Snoop Dogg, Gwen Stefani, Lionel Richie, and Michael Jackson.
I always feel like 'as long as I'm doin' what I love to do, the money's naturally gonna come.' When you start thinkin' business and you start thinkin' 'What's hot? What's the wave? Who is hot? Let's get at that person,' it becomes a point where you're tryin' to strategize to make money. And that's always a gamble."– Akon
21. Timbaland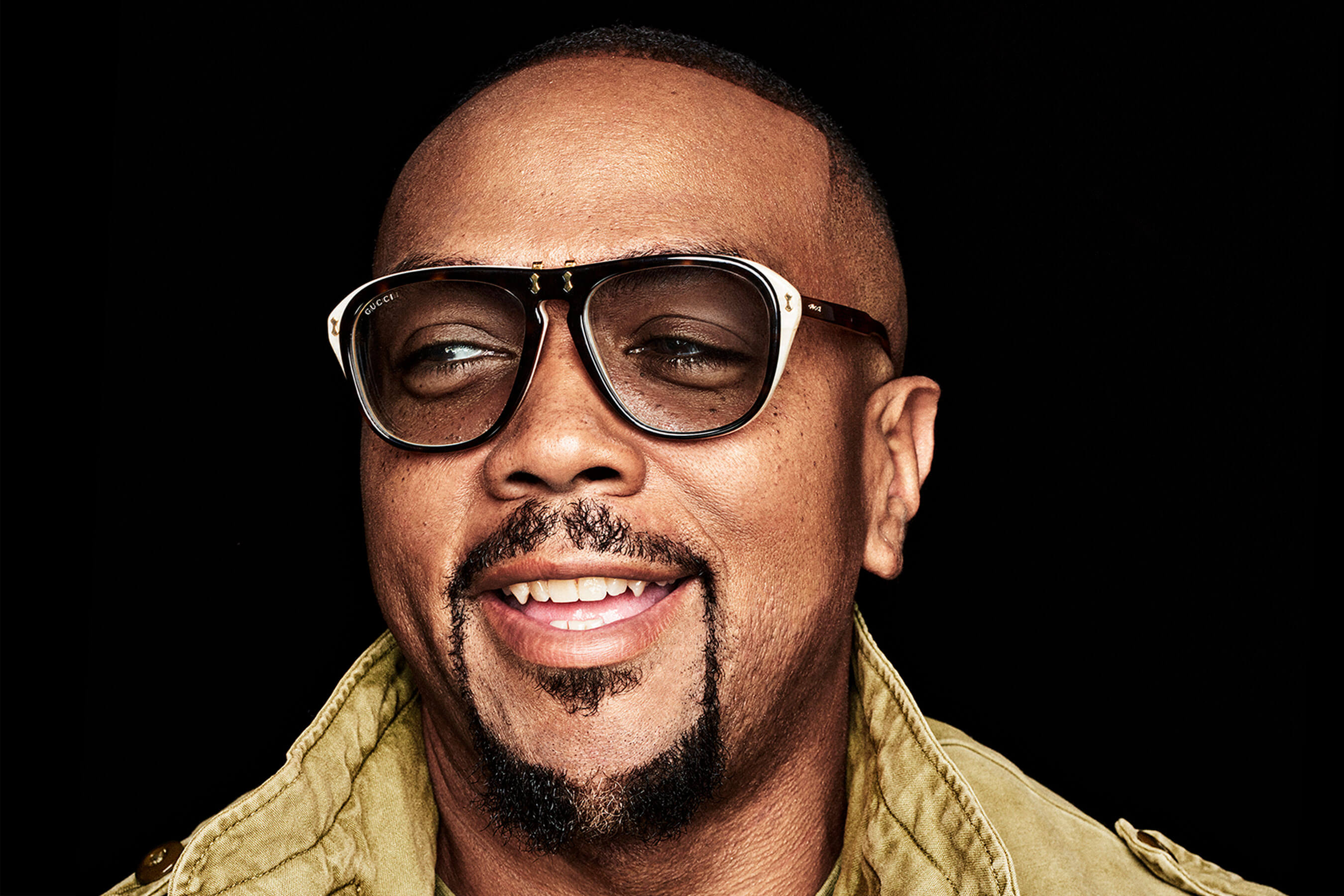 Net Worth: $85 Million
Timothy Zachery Mosley (born March 10, 1972, in Norfolk, Virginia, United States) is a Grammy award-winning record producer, rapper and singer whose style of production and arranging was very influential in music during the mid-1990s. With partner Magoo, he is a member of the hip hop group Timbaland & Magoo and is the older brother of rapper Sebastian. He released his debut solo album, Tim's Bio: Life From Da Bassment in 1998, followed by Shock Value in 2007, and it's follow up, Shock Value II in 2009. He has produced hit tracks for many artists and has his record label, Mosley Music Group.
"I don't think about other people. If I did, I'd wanna compete. But I don't think like that, because I'm above everybody". – Timbaland
20. Pitbull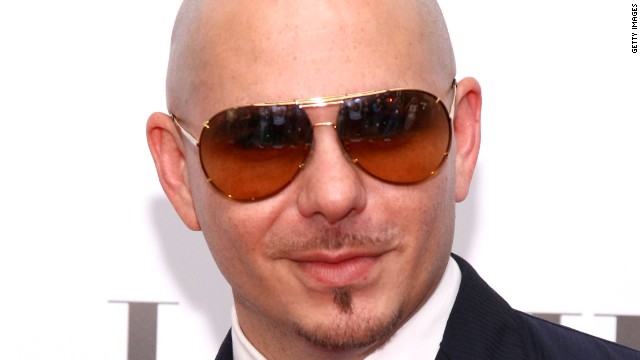 Net Worth: $90 Million
Armando Christian Pérez, known by the stage name Pitbull or Mr. Worldwide, is an American rapper. His first recorded mainstream performance was on a solo track from Lil Jon's 2002 album Kings of Crunk. In 2004, Pitbull released his debut album M.I.A.M.I. under TVT Records. His fourth album, Rebelution (2009), included his breakthrough hit single "I Know You Want Me (Calle Ocho)", which peaked at number two on the US Billboard Hot 100.
He said he chose his stage name of Pitbull because the dogs "bite to lock.
"Don't be afraid to lose. Listen. And always invest in yourself." – Pitbull
19. Michael Diamond (Mike D)
Net Worth: $90 Million
A product of the arts-oriented Saint Ann's School, Diamond was born in New York City to a Jewish household. In 1979, Diamond co-founded the band The Young Aborigines. In 1981, Adam Yauch, aka MCA, a friend and follower of the band, became their bass player, and on the suggestion of their then-guitar player, John Berry, the band changed their name to the Beastie Boys. By 1983, Adam Horovitz (Ad-Rock) joined, and their sound began to shift away from punk to hip hop.
"When you quickly get into motion, a problem becomes an opportunity for growth". – Michael Diamond
18. Adam Horovitz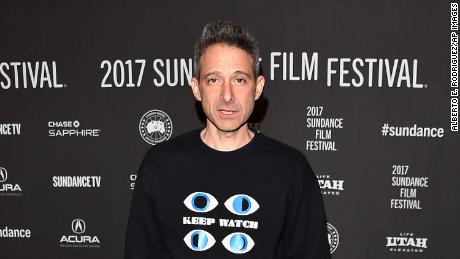 Net Worth: $90 Million
After leaving his band "The Young And The Useless", Adam Horovitz joined Mike D and Adam Yauch in the Beastie Boys, opening for Madonna on her famous "Like a Virgin" tour.
Adam has also appeared in films such as Le carrefour des innocents (1989) with Donald Sutherland and Roadside Prophets (1992) with John Doe. He is the son of actor/director/producer/writer Israel Horovitz and Doris O'Keefe, an artist/painter. His brother is actor Matthew Horovitz and his sister is film producer Rachael Horovitz.
Adam was involved in releasing experimental music with Amery Smith as a member of the "BS2000" project.
"Is it weird? Is it funny? Those are the criteria that we think of". – Adam Horovitz
17. Swizz Beatz
Net Worth: $100 Million
Hip-hop artist and producer who won a Grammy for Best Rap Performance with rapper Jay-Z for the song "On to the Next One." He is also notable for his work as a fashion designer, creative director, and painter.
"When I was a barber, me being extreme was how I got popular: you name it, I was drawing it on someone's head".
16. Birdman
Net Worth: $100 Million
One of the most influential figures in the history of Southern rap, and rap in general since the late '90s, Cash Money Records CEO Bryan Williams goes by the name Birdman when he grabs the mike. With lyrics typically revolving around money, cars, and hustling, his music is ambitious, extravagant, and hedonistic, serving as a primary example of the Dirty South sound. Throughout his career, Williams has played a major role in the careers of many rap superstars, including Lil Wayne, Drake, and Nicki Minaj.
"I'm not really a gambler, but I'll bet on the Super Bowl or some boxing. Something I feel comfortable with".
15. LL Cool J
Net Worth: $120 Million
Hip-hop artist and actor LL Cool J made it big with Def Jam Records in the 1980s and '90s with albums like 'Mama Said Knock You Out.' He has also appeared in films like 'Any Given Sunday' and enjoyed a starring role in the long-running series 'NCIS: Los Angeles.'
"You can do anything you put your heart, mind, and soul into. Far more than you can imagine. Be fearless. Do it." – LL Cool J
14. Lil Wayne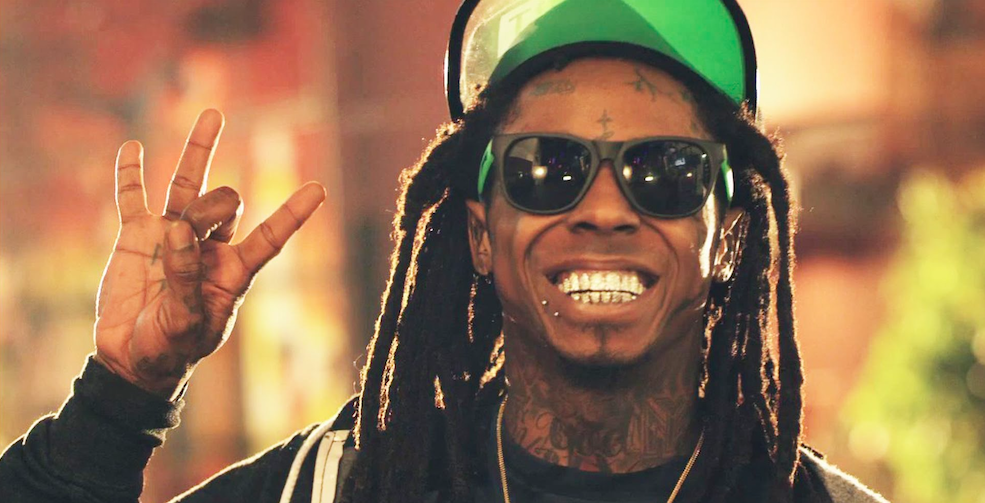 Net Worth: $120 Million
Lil Wayne is a Grammy Award-winning rapper known for his hit albums, mixtapes, and singles, including "A Milli" and "Lollipop."
Born on September 27, 1982, in New Orleans, Louisiana, Lil Wayne worked with hip-hop group the Hot Boys before forging a solo career with albums Tha Carter and its hit follow-ups II, III, IV, and V.
"Just remember that when nobody else was there for you I was. And when nobody else gave a damn I did." – Lil Wayne
13. Snoop Dogg
Net Worth: $135 Million
West Coast rap legend Snoop Dogg has come a long way since being discovered by Dr. Dre in the early 1990s. As impressive as he was when guesting on Dre's The Chronic in 1992, few could have guessed he'd go on to global fame, tens of millions of record sales and a career in movies and TV.
"Sometimes if you're lucky, someone comes into your life who'll take up a place in your heart that no one else can fill, someone who's tighter than a twin, more with you than your own shadow, who gets deeper under your skin than your own blood and bones." – Snoop Dogg
12. Pharrell Williams
Net Worth: $150 Million
Born in 1973 in Virginia, Pharrell Williams started performing as a teen. He joined forces with his friend Chad Hugo and they became known as in-demand production team the Neptunes, working with such artists as Jay-Z, Gwen Stefani, and Britney Spears. Returning to performing, Williams helped form the group N.E.R.D., which released albums like In Search Of… and Seeing Sounds. In 2013, he hit the pop charts in a major way, going to No. 1 with his solo effort "Happy" as well as helping to craft hits with Robin Thicke and Daft Punk. He joined the popular television competition The Voice in September 2014 as a coach.
"I just do what I do. There's nothing to be admired or revered in it." – Pharrell Williams
11. Ice Cube
Net Worth: $160 Million
Actor and rapper Ice Cube was born in South Central Los Angeles in 1969. With fellow rappers Dr. Dre, Eazy-E, DJ Yella, and MC Ren, he rocketed to fame in the late 1980s as a member of the hard-hitting gangsta rap group, N.W.A. After breaking off on his own in '89, Cube has put together a successful recording and acting career, having appeared in the films Friday (1995), Barbershop (2002) and 21 Jump Street (2012).
"The worst thing you can do about a situation is nothing." – Ice Cube
10. Drake
TV and rap star Drake is best known in Canada for playing wheelchair-bound Jimmy Brooks on 'Degrassi: The Next Generation,' and for hit songs like "Take Care," "One Dance" and "Hotline Bling."
"When writing the story of your life, don't let anyone else hold the pen." – Drake
9. Ronald Slim Williams
Net Worth: $170 Million
Ronald Slim Williams founded the Cash Money Records label, with the help of his brother 'Birdman'. Slim has worked with several famous artists such as Drake, Nicki Minaj, and Lil Wayne.
8. Usher
Net Worth: $180 Million
Usher is an American singer, songwriter, dancer, and actor. His Albums have sold in the millions of copies; 43 million to be exact. Usher is one of the richest rappers in the world, and it's very easy to see why once you look at the stats.
Usher helped turn Justin Bieber into the hit maker he is today by mentoring him along.
"Success is about dedication. You may not be where you want to be or do what you want to do when you're on the journey. But you've got to be willing to have vision and foresight that leads you to an incredible end." – Usher
7. Master P
Net Worth: $200 Million
Percy Miller also is known as "Master P" was born on April 29, 1970, in New Orleans, LA. Although he was raised in the poverty of Calliope Housing Projects, he was motivated and determined to reach his goals and dreams, which led him to become a successful entrepreneur.
"I think now the music is good. I tell people all the time who like to be in the music business you got to have a hit record." – Master P
6. Eminem
Net Worth: $230 Million
Rapper, actor and music producer Eminem is one of the best-selling musicians of the 21st century and one of the most influential rappers of all time.
Born Marshall Bruce Mathers III in 1972 in Missouri, Eminem had a turbulent childhood. He dropped out of school in the ninth grade and worked odd jobs until finally making it as a rapper upon the release of The Slim Shady LP in early 1999. The album went multi-platinum, garnering Eminem two Grammy Awards and four MTV Video Music Awards. 
"But music is a reflection of self, we just explain it, and then we get our checks in the mail." – Eminem
5. Kanye West
Net Worth: $250 Million
Kanye Omari West (born June 8, 1977) is an American rapper, singer, songwriter, record producer, entrepreneur and fashion designer. His musical career has been marked by dramatic changes in styles, incorporating an eclectic range of influences including soul, baroque pop, electro, indie rock, synth-pop, industrial and gospel. Over the course of his career, West has been responsible for cultural movements and progressions within mainstream hip hop and popular music at large.
"If you have the opportunity to play this game called life, you have to appreciate every moment. A lot of people don't appreciate their moment until it's passed". – Kanye West
4. Russell Simmons
Net Worth: $340 Million
Co-founder of Def Jam Recordings, Russell Simmons ignited the hip-hop revolution by promoting stars like the Beastie Boys, Public Enemy, Run-D.M.C. and LL Cool J.
"No matter where you're from or what you've done, you're never stuck in a particular circumstance, relationship, or cycle unless you say you are." – Russell Simmons
3. Dr. Dre
Net Worth: $820 Million
rapper-producer Dr. Dre first made it big with hip-hop group N.W.A. in the 1980s. He has also enjoyed success as a solo act and worked with Snoop Dogg, Eminem, and 50 Cent.
"Don't be worried about the next man – make sure your business tight." – Dr. Dre
2. Sean Combs (Diddy) 
Net Worth: $855 Million
Entrepreneur Sean Combs has produced big-name artists like Mariah Carey, created the Sean John clothing line, and recorded his platinum albums, starting with 'No Way Out' in 1997.
"Don't be afraid to close your eyes and dream but then open your eyes and see." – Diddy
1. Jay Z
Net Worth: $1 Billion
Jay-Z is an American rapper, songwriter and producer who grew up in Brooklyn's drug-infested Marcy Projects. He used rap as an escape, appearing for the first time on Yo! MTV Raps in 1989. After selling millions of records with his Roc-a-Fella label, Jay-Z created his clothing line and founded an entertainment company. He wed popular singer and actress Beyoncé in 2008.
"All I got is dreams. Nobody else believes. Nobody else can see. Nobody else but me." – Jay-Z
Is your favorite rapper included in the list?
Leave a comment below!